A B C D E F G H I J K L M N O P Q R S T U V W X Y Z All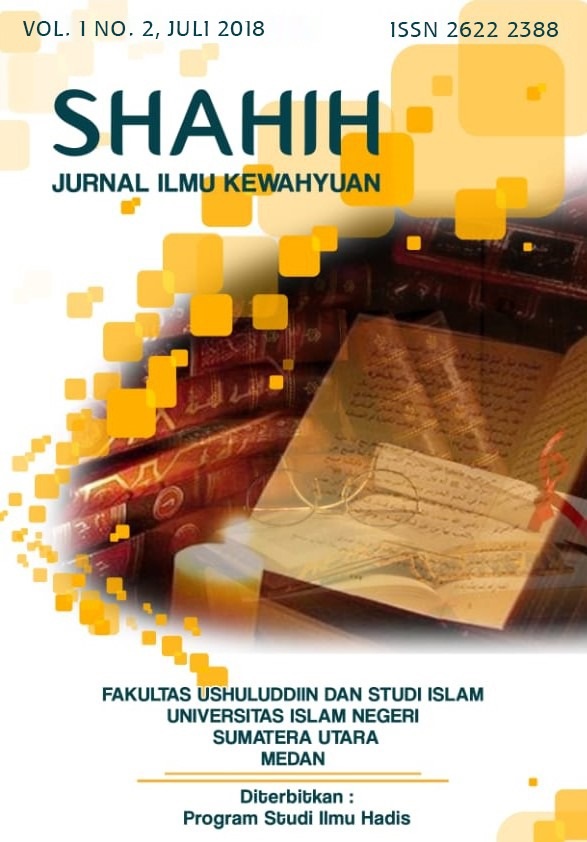 SHAHIH : Jurnal Ilmu Kewahyuan
Jurnal SHAHIH merupakan Jurnal program studi Ilmu Hadis Fakultas Ushuluddin dan Studi Islam yang secara komprehensif mengkaji bidang Alquran dan Hadis berbasis turats, ilmu pengetahuan dan teknologi. (KLIK DISINI UNTUK ARSIP JURNAL LENGKAP)
View Journal | Current Issue | Register
Shihatuna : Jurnal Pengabdian Kesehatan Masyarakat
Shihatuna : Jurnal Pengabdian Kesehatan Masyarakat adalah jurnal pengabdian masyarakat Fakultas Kesehatan Masyarakat, UIN Sumatera Utara Medan, Indonesia. Jurnal ini berisi tentang kegiatan pengabdian dan pemberdayaan masyarakat pada bidang kesehatan masyarakat, kedokteran, keperawatan, kebidanan dan profesi kesehatan lainnya.
Jurnal yang dikirimkan dapat ditulis dengan menggunakan bahasa indonesia dengan abstrak berbahasa inggris serta melalui proses review untuk penerbitan jurnal.
Jurnal Shihatuna: Pengabdian Kesehatan Masyarakat awal terbit pada Juni 2021 dengan periode penerbitan 2 kali dalam seyahun pada bulan Juni dan November. Silakan kirimkan manuskrip anda sesuai dengan Template yang telah ditentukan.
View Journal | Current Issue | Register
Studia Economica : Jurnal Ekonomi Islam
STUDIA ECONOMICA: Jurnal Ekonomi Islam, a journal is a peer-reviewed journal  on Research articles dealing with Islamic economics, Islamic banking, Islamic finance, etc. This journal is published by the Fakultas Ekonomi dan Bisnis Islam Universitas Islam Negeri Sumatera Utara, and the Journal is published twice a year on January and July, Editors welcome scholars, researchers and practitioners of education around the world to submit scholarly articles to be published through this journal. The journal encompasses research articles, original research report, reviews, short communications and scientific commentaries in Islamic economics, banking, and finance. All articles will be reviewed by experts before accepted for publication. Each author is solely responsible for the content of published articles.
View Journal | Current Issue | Register
Studia Sosia Religia
| | |
| --- | --- |
| Journal Title | : Studia Sosia Religia: Jurnal Studi Agama-Agama |
| ISSN | : 2622-2019 (online) |
| DOI | : 10.51900 by  |
| Chief Editor | : Indra Harahap  (Google Scholar) |
| Managing Editor | : Fitriani |
| Frequency | : 2 issues per year (May & October) |
| Publisher | : FUSI UIN SU Medan |
| Indexing | : Google Scholar | Crossref | Moraref | Garuda |
| Email  | : studiasosiareligia@uinsu.ac.id |
Studia Sosia Religia: Jurnal Studi Agama-Agama memuat artikel yang berasal dari hasil penelitian studi agama dalam ragam lingkup kajian meliputi perbandingan agama, sejarah agama, agama dan politik, sosiologi agama, antropologi agama, agama dan isu-isu kontemporer, hubungan antaragama, toleransi agama, pluralisme, multikulturalisme, perdamaian dan kekerasan dalam agama.
View Journal | Current Issue | Register
1 - 4 of 4 Items