Al-Irsyad: Jurnal Pendidikan dan Konseling (P-ISSN 2088-8341; E-ISSN 2686-2859) is a peer-reviewed open access journal that was founded in 2015 for the dissemination of cutting-edge knowledge in the field of Education and Counseling. Field specific The scope of this journal encompasses the applications Counseling; schools counseling, mental health, assessment, supervision in counseling, sexual abuse, violence addition counseling, multi-cultural counseling, crisis intervention, trauma counseling, ITC in counseling, counseling career, spiritual counseling, marriage and family counseling, counseling and psychotherapy, counseling in all setting; Education; teaching, development, instruction, educational projects and innovations, learning methodologies and new technologies in education and learning, assessment. This Journal is published twice a year (January-Juny and July-December) by Prodi BKI UIN Sumatera Utara Medan, Sumatera Utara, Indonesia. All submitted manuscripts will be initially reviewed by editors and are then evaluated by a minimum of two reviewers through the double-blind review process. This is to ensure the quality of the published manuscripts in the journal.
Al-Irsyad: Jurnal Pendidikan dan Konseling has become a CrossRef Member and  all articles published will have unique Digital Object Identifier (DOI) number: 10.30829. Al-Irsyad: Jurnal Pendidikan dan Konseling also has indexed by Google Scholar, Garuda, Moraref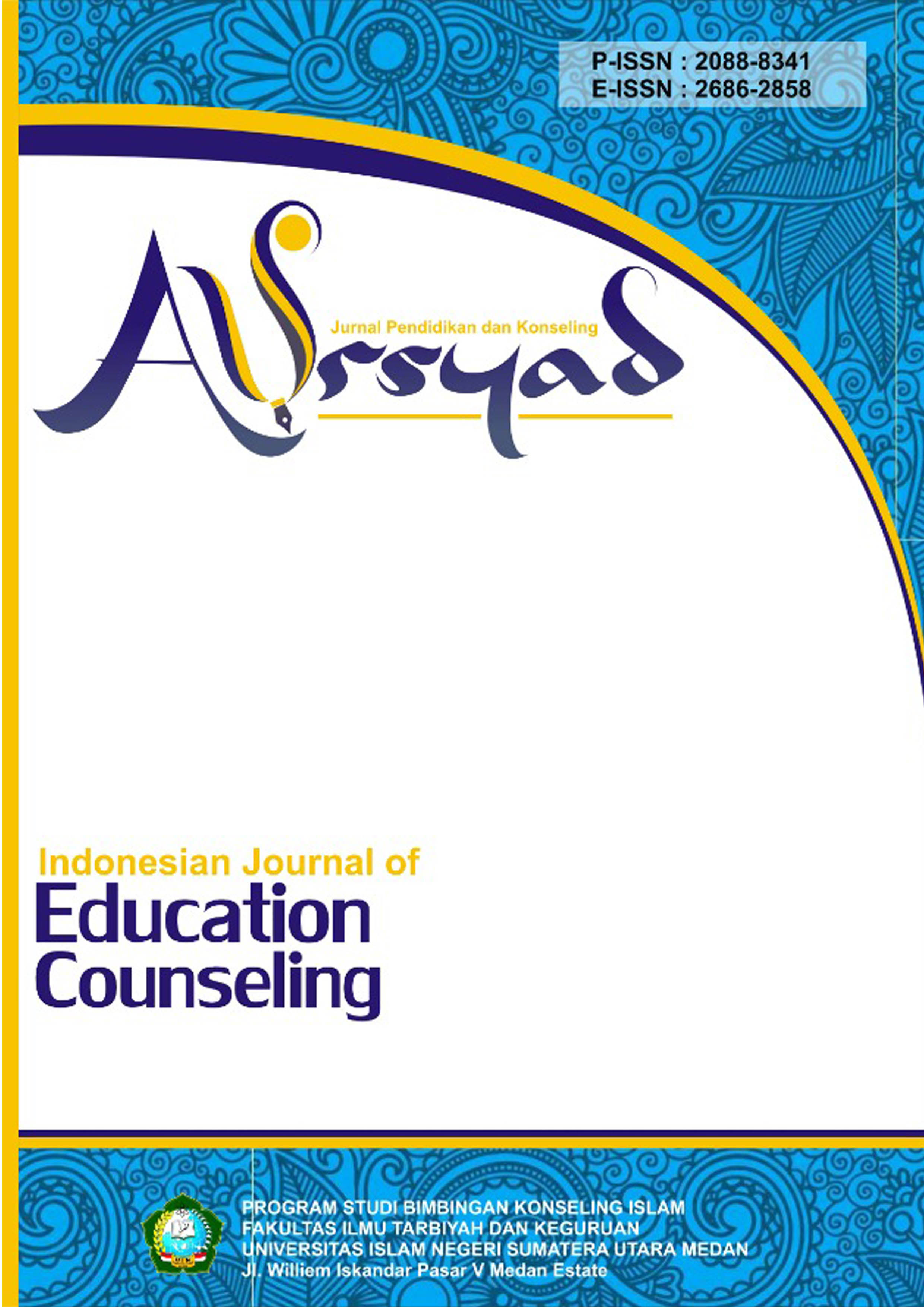 Announcements
No announcements have been published.
Vol 13, No 1 (2023): Edisi Januari - Juni 2023
Table of Contents
Articles
| | | |
| --- | --- | --- |
| | Mohamad Awal Lakadjo | 1-10 |
| | | |
| --- | --- | --- |
| | rezika pratiwi, Rasimin Rasimin, Muhammad Zulfikar | 63-75 |