Focus and Scope
The articles published by the Concilium must be in suitable with the focus and scope of the study as follows:
Islamic Guidance
Islamic Counseling
Psychoterapy
Sufistic Therapy
Individual and Group Counseling
Community Counseling
Family Counseling
Career Counseling
Parenting Counseling
Teen and Adult Issues in guidance and Counseling
Indigineous Counseling
Multiculture Counseling
Contemporary Issues in Islamic guidance and Counseling
Section Policies
Articles
| | | |
| --- | --- | --- |
| Open Submissions | Indexed | Peer Reviewed |
Peer Review Process
Consilium : Berkala Kajian Konseling dan Ilmu Keagamaan implement each accepted manuscript will go through a review process by the Editor and reviewers, using a Double blind Peer-Review Process, which the reviewer does not know the identity of the author, and the author did not know the identity of the reviewer.
Consilium : Berkala Kajian Konseling dan Ilmu Keagamaan implement policies Double Blind Peer-Review, every manuscript received will be sent to Reviewers who registered in The Jurnal Ilmiah Manajemen dan Bisnis. The review process lasts a maximum of up to 30 (thirty) days with the allocation of time given to each reviewer to complete its review process is a maximum of ten (14) working days. If the partners designated previously not able to finish his review work within the time limit specified then chairman of the Chairman of Editorial Board will appoint a replacement to do a review Reviewers manuscript.
In the review process, reviewers provide considerations relating to compatibility between the title, abstract, introduction, discussion (results) and conclusion. In addition reviewer also give consideration associated with novelty, scientific impact and references used
Review Process:
1. Author submit the manuscript
2. Editor Evaluation [some manuscripts are rejected or returned before the review process]
3. Double-blind peer review process
4. Editor Decision (Acceptend Submission, Revisions Required, Resubmit For Review, Decline Submission)
5. Confirmation to the authors
Final decision of articles acceptance will be made by Editors according to reviewers comments. Publication of accepted articles including the sequence of published articles will be made by Editor in Chief by considering sequence of accepted date and geographical distribution of authors.
EDITORIAL PROCESS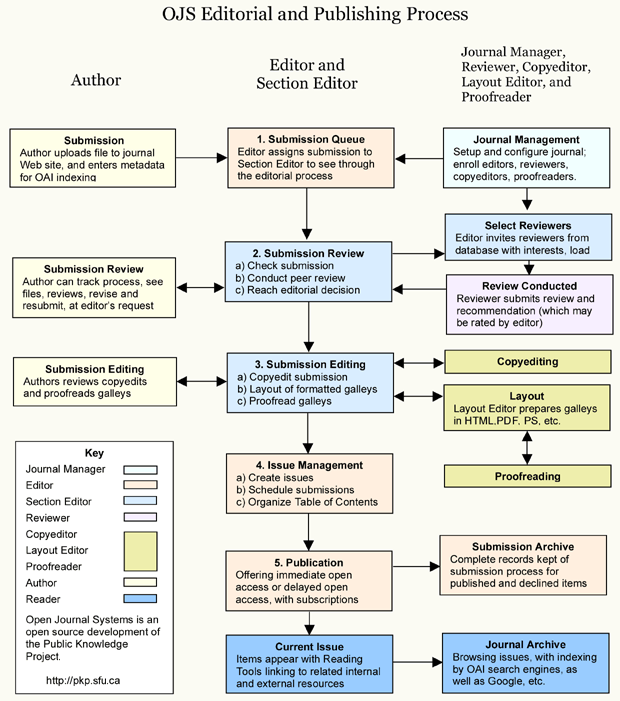 Publication Frequency
This journal is published two times a year.
June and December
Open Access Policy
This journal provides immediate open access to its content on the principle that making research freely available to the public supports a greater global exchange of knowledge.
Plagiarism Check
Consilium apply Zero tolerance towards plagiarism and therefore establishes the following policy stating specific actions (penalties) when plagiarism is identified in an article that is submitted for publication in Consilium.
Definition: Plagiarism involves the "use or close imitation of the language and thoughts of another author and the representation of them as one's own original work."
Policy: Papers must be original, unpublished, and not pending publication elsewhere. Any material taken verbatim from another source needs to be clearly identified as different from the present original text by (1) indentation, (2) use of quotation marks, and (3) identification of the source.
Any text of an amount exceeding fair use standards (herein defined as more than two or three sentences or the equivalent thereof) or any graphic material reproduced from another source requires permission from the copyright holder and, if feasible, the original author(s) and also requires identification of the source; e.g., previous publication.
All submitted papers will be checked of their similarity by : 

Consilium practices Zero tolerance towards plagiarism. We use Turnitin to evaluate the similarity index and then the editor decides the case of possible plagiarism (Similarity report will be provided to the author). Editorial board has passed the following actions:
1. Similarity Index above 40%: Article Rejected (due to poor citation and/or poor paraphrasing, article outright rejected, NO RESUBMISSION accepted).
2. Similarity Index (15-40%): Send to the author for improvement (provide correct citations to all places of similarity and do good paraphrasing even if the citation is provided).
3. Similarity index Less than 15%:  Accepted or citation improvement may be required (proper citations must be provided to all outsourced texts).
In cases 2 and 3: The authors should revise the article carefully, add required citations, and do good paraphrasing to outsourced text. And resubmit the article with a new Turnitin report showing NO PLAGIARISM and similarity less than 15%.
References Management
References to other publications must be in American Psychological Association (APA) 7th style and carefully checked for completeness, accuracy and consistency.
Use Reference Management by Mendeley, Zetero, EndNote,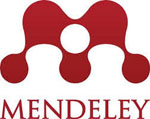 Digital Preservation
Consilium: Berkala Kajian Konseling dan Ilmu Keagamaan strives for the constant availability of published articles and online accessibility. With this in mind, Consilium: Berkala Kajian Konseling dan Ilmu Keagamaan content is continually archived and preserved in the Internet Archive, please visit the journal membership in archive.org.
Authors Fee
Consilium: Berkala Kajian Konseling dan Ilmu Keagamaan since 2018 is an open access journal that does not charge any fees to the author. The entire process of submission, review, and publication is FREE. Since published, articles can be read and downloaded openly by anyone for FREE without having to register and pay anything.