Focus and Scope
AT-TAWASSUTH: Jurnal Ekonomi Islam is A Scientific Periodic Journal published by the Post Graduate Programme Universitas Islam Negeri Sumatera Utara. The scope of At-Tawassuth's Journal are Islamic Economics, Management, Business, Islamic Accounting, Sharia Insurance, and Islamic Banking. 
Section Policies
Articles
| | | |
| --- | --- | --- |
| Open Submissions | Indexed | Peer Reviewed |
Peer Review Process
AT-TAWASSUTH: Jurnal Ekonomi Islam is A Scientific Periodic Journal published by the Post Graduate Programme Universitas Islam Negeri Sumatera Utara. The scope of At-Tawassuth's Journal are Islamic Economics, Management, Business, Islamic Accounting, Sharia Insurance, and Islamic Banking. All submitted papers are subject to double-blind review process.  The research article submitted to this online journal will be peer-reviewed by at least 2 (two) reviewers. Once a manuscript is submitted by an author through the online submission process, a journal editor screens the manuscript and decides whether or not to send it for full peer review. Only after clearing the initial screening is the manuscript sent to one or more peer reviewers. Finally, journal editors or the journal's editorial board consider the peer reviewers' reports and make the final decision to accept or reject the manuscript for publication. The accepted research articles will be available online following the journal peer-reviewing process
Open Access Policy
This journal provides immediate open access to its content on the principle that making research freely available to the public supports a greater global exchange of knowledge.
This journal is open access journal which means that all content is freely available without charge to users or / institution. Users are allowed to read, download, copy, distribute, print, search, or link to full text articles in this journal without asking prior permission from the publisher or author. This is in accordance with Budapest Open Access Initiative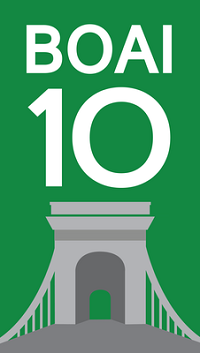 Budapest Open Access Initiative
An old tradition and a new technology have converged to make possible an unprecedented public good. The old tradition is the willingness of scientists and scholars to publish the fruits of their research in scholarly journals without payment, for the sake of inquiry and knowledge. The new technology is the internet. The public good they make possible is the world-wide electronic distribution of the peer-reviewed journal literature and completely free and unrestricted access to it by all scientists, scholars, teachers, students, and other curious minds. Removing access barriers to this literature will accelerate research, enrich education, share the learning of the rich with the poor and the poor with the rich, make this literature as useful as it can be, and lay the foundation for uniting humanity in a common intellectual conversation and quest for knowledge.
For various reasons, this kind of free and unrestricted online availability, which we will call open access, has so far been limited to small portions of the journal literature. But even in these limited collections, many different initiatives have shown that open access is economically feasible, that it gives readers extraordinary power to find and make use of relevant literature, and that it gives authors and their works vast and measurable new visibility, readership, and impact. To secure these benefits for all, we call on all interested institutions and individuals to help open up access to the rest of this literature and remove the barriers, especially the price barriers, that stand in the way. The more who join the effort to advance this cause, the sooner we will all enjoy the benefits of open access.
The literature that should be freely accessible online is that which scholars give to the world without expectation of payment. Primarily, this category encompasses their peer-reviewed journal articles, but it also includes any unreviewed preprints that they might wish to put online for comment or to alert colleagues to important research findings. There are many degrees and kinds of wider and easier access to this literature. By "open access" to this literature, we mean its free availability on the public internet, permitting any users to read, download, copy, distribute, print, search, or link to the full texts of these articles, crawl them for indexing, pass them as data to software, or use them for any other lawful purpose, without financial, legal, or technical barriers other than those inseparable from gaining access to the internet itself. The only constraint on reproduction and distribution, and the only role for copyright in this domain, should be to give authors control over the integrity of their work and the right to be properly acknowledged and cited.
While  the peer-reviewed journal literature should be accessible online without cost to readers, it is not costless to produce. However, experiments show that the overall costs of providing open access to this literature are far lower than the costs of traditional forms of dissemination. With such an opportunity to save money and expand the scope of dissemination at the same time, there is today a strong incentive for professional associations, universities, libraries, foundations, and others to embrace open access as a means of advancing their missions. Achieving open access will require new cost recovery models and financing mechanisms, but the significantly lower overall cost of dissemination is a reason to be confident that the goal is attainable and not merely preferable or utopian.
To achieve open access to scholarly journal literature, we recommend two complementary strategies.
I. Self-Archiving: First, scholars need the tools and assistance to deposit their refereed journal articles in open electronic archives, a practice commonly called, self-archiving. When these archives conform to standards created by the Open Archives Initiative, then search engines and other tools can treat the separate archives as one. Users then need not know which archives exist or where they are located in order to find and make use of their contents.
II. Open-access Journals: Second, scholars need the means to launch a new generation of journals committed to open access, and to help existing journals that elect to make the transition to open access. Because journal articles should be disseminated as widely as possible, these new journals will no longer invoke copyright to restrict access to and use of the material they publish. Instead they will use copyright and other tools to ensure permanent open access to all the articles they publish. Because price is a barrier to access, these new journals will not charge subscription or access fees, and will turn to other methods for covering their expenses. There are many alternative sources of funds for this purpose, including the foundations and governments that fund research, the universities and laboratories that employ researchers, endowments set up by discipline or institution, friends of the cause of open access, profits from the sale of add-ons to the basic texts, funds freed up by the demise or cancellation of journals charging traditional subscription or access fees, or even contributions from the researchers themselves. There is no need to favor one of these solutions over the others for all disciplines or nations, and no need to stop looking for other, creative alternatives.

Open access to peer-reviewed journal literature is the goal. Self-archiving (I.) and a new generation of open-access journals (II.) are the ways to attain this goal. They are not only direct and effective means to this end, they are within the reach of scholars themselves, immediately, and need not wait on changes brought about by markets or legislation. While we endorse the two strategies just outlined, we also encourage experimentation with further ways to make the transition from the present methods of dissemination to open access. Flexibility, experimentation, and adaptation to local circumstances are the best ways to assure that progress in diverse settings will be rapid, secure, and long-lived.
The Open Society Institute, the foundation network founded by philanthropist George Soros, is committed to providing initial help and funding to realize this goal. It will use its resources and influence to extend and promote institutional self-archiving, to launch new open-access journals, and to help an open-access journal system become economically self-sustaining. While the Open Society Institute's commitment and resources are substantial, this initiative is very much in need of other organizations to lend their effort and resources.
We invite governments, universities, libraries, journal editors, publishers, foundations, learned societies, professional associations, and individual scholars who share our vision to join us in the task of removing the barriers to open access and building a future in which research and education in every part of the world are that much more free to flourish.
Archiving
This journal utilizes the LOCKSS system to create a distributed archiving system among participating libraries and permits those libraries to create permanent archives of the journal for purposes of preservation and restoration. More...
Copyright Notice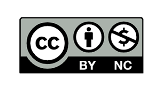 This work is licensed under a Creative Commons Attribution 4.0 International License
Publishing Ethics
This following statement clarifies the ethical behavior of all parties involved in the act of publishing an article in this journal, including the author, the editor, the reviewer, and the publisher (Universitas Islam Negeri Sumatera Utara).
Our ethic statements are based on COPE's Best Practice Guidelines for Journal Editors.


Publication decisions
The editor is responsible for deciding which of the articles submitted to the journal should be published.
The editor may be guided by the policies of the journal's editorial board and constrained by such legal requirements as shall then be in force regarding libel, copyright infringement and plagiarism. The editor may confer with other editors or reviewers in making this decision.

Fair play
An editor at any time evaluates manuscripts for their intellectual content without regard to race, gender, sexual orientation, religious belief, ethnic origin, citizenship, or political philosophy of the authors.

Confidentiality
The editor and any editorial staff must not disclose any information about a submitted manuscript to anyone other than the corresponding author, reviewers, potential reviewers, other editorial advisers, and the publisher, as appropriate.

Disclosure and conflicts of interest
Unpublished materials disclosed in a submitted manuscript must not be used in an editor's own research without the express written consent of the author.

Duties of Reviewers

Contribution to Editorial Decisions
Peer review assists the editor in making editorial decisions and through the editorial communications with the author may also assist the author in improving the paper.

Promptness
Any selected referee who feels unqualified to review the research reported in a manuscript or knows that its prompt review will be impossible should notify the editor and excuse himself from the review process.

Confidentiality
Any manuscripts received for review must be treated as confidential documents. They must not be shown to or discussed with others except as authorized by the editor.

Standards of Objectivity
Reviews should be conducted objectively. Personal criticism of the author is inappropriate. Referees should express their views clearly with supporting arguments.

Acknowledgment of Sources
Reviewers should identify relevant published work that has not been cited by the authors. Any statement that an observation, derivation, or argument had been previously reported should be accompanied by the relevant citation. A reviewer should also call to the editor's attention any substantial similarity or overlap between the manuscript under consideration and any other published paper of which they have personal knowledge.

Disclosure and Conflict of Interest
Privileged information or ideas obtained through peer review must be kept confidential and not used for personal advantage. Reviewers should not consider manuscripts in which they have conflicts of interest resulting from competitive, collaborative, or other relationships or connections with any of the authors, companies, or institutions connected to the papers.

Duties of Authors

Reporting standards
Authors of reports of original research should present an accurate account of the work performed as well as an objective discussion of its significance. Underlying data should be represented accurately in the paper. A paper should contain sufficient detail and references to permit others to replicate the work. Fraudulent or knowingly inaccurate statements constitute unethical behavior and are unacceptable.

Originality and Plagiarism
The authors should ensure that they have written entirely original works, and if the authors have used the work and/or words of others that this has been appropriately cited or quoted.

Multiple, Redundant or Concurrent Publication
An author should not in general publish manuscripts describing essentially the same research in more than one journal or primary publication. Submitting the same manuscript to more than one journal concurrently constitutes unethical publishing behaviour and is unacceptable.

Acknowledgment of Sources
Proper acknowledgment of the work of others must always be given. Authors should cite publications that have been influential in determining the nature of the reported work.

Authorship of the Paper
Authorship should be limited to those who have made a significant contribution to the conception, design, execution, or interpretation of the reported study. All those who have made significant contributions should be listed as co-authors. Where there are others who have participated in certain substantive aspects of the research project, they should be acknowledged or listed as contributors.
The corresponding author should ensure that all appropriate co-authors and no inappropriate co-authors are included on the paper and that all co-authors have seen and approved the final version of the paper and have agreed to its submission for publication.

Disclosure and Conflicts of Interest
All authors should disclose in their manuscript any financial or another substantive conflict of interest that might be construed to influence the results or interpretation of their manuscript. All sources of financial support for the project should be disclosed.

Fundamental errors in published works
When an author discovers a significant error or inaccuracy in his/her own published work, it is the author's obligation to promptly notify the journal editor or publisher and cooperate with the editor to retract or correct the paper.
Plagiarism
Plagiat meliputi tetapi tidak terbatas pada:
Mengacu dan/atau mengutip istilah, kata-kata dan/atau kalimat, data dan/atau informasi dari suatu sumber tanpa menyebutkan sumber dalam catatan kutipan dan/atau tanpa menyatakan sumber secara memadai;
Mengacu dan/atau mengutip secara acak istilah, kata-kata dan/atau kalimat, data dan/atau informasi dari suatu sumber tanpa menyebutkan sumber dalam catatan kutipan dan/atau tanpa menyatakan sumber secara memadai;
Menggunakan sumber gagasan, pendapat, pandangan, atau teori tanpa menyatakan sumber secara memadai;
Merumuskan dengan kata-kata dan/atau kalimat sendiri dari sumber kata-kata dan/atau kalimat, gagasan, pendapat, pandangan, atau teori tanpa menyatakan sumber secara memadai;
Menyerahkan suatu karya ilmiah yang dihasilkan dan/atau telah dipublikasikan oleh pihak lain sebagai karya ilmiahnya tanpa menyatakan sumber secara memadai.
PENCEGAHAN
Pada setiap artikel yang dikirimkan ke Jurnal At-Tawassuth ini harus dilampirkan pernyataan yang ditandatangani oleh penulisnya bahwa:
Artikel tersebut bebas plagiat;
Apabila di kemudian hari terbukti terdapat plagiat dalam artikel tersebut, maka penulisnya bersedia menerima sanksi sesuai ketentuan peraturan perundang-undangan.
SANKSI
Teguran;
Peringatan tertulis;
Pencabutan artikel;
Pembatalan penerbitan.
Surat Pernyataan Bebas Plagiat dapat di unduh di sini 
Peraturan tentang plagiasi dari sebuah karya ilmiah dapat didownload disini:
Peraturan Menteri Pendidikan Nasional Indonesia Nomor 17 Tahun 2010 tentang Pencegahan dan Penanggulangan Plagiat di Perguruan Tinggi
Processing Charge
Jurnal At-Tawassuth tidak mengenakan biaya untuk proses artikel kepada penulis.

Submission Charge
Jurnal At-Tawassuth tidak mengenakan biaya kepada penulis dalam penyerahan artikel.

Licensing
Jurnal ini menggunakan lisensi Creative Commons Attribution-NonCommercial-ShareAlike 4.0 International License. 
Dengan lisensi ini berarti terbitan ini digunakan dengan cara:
Atribusi (BY), yang membutuhkan atribusi ke pencipta aslinya
Non-Commercial (NC), yang mana ciptaan tersebut tidak digunakan untuk tujuan komersial 
Berbagi Serupa (SA), yang memungkinkan adanya karya turunan di bawah lisensi yang sama atau serupa