al-Lubb is a term for the deepest inner heart, meaning "core" and "inner understanding", which are the essential basis of religion. all the other lights of the heart are based on the light of unity and uniqueness from the depths of the heart. al-Lubb: Journal of Islamic Thought and Muslim Culture (JITMC), published by the Doctoral Program of Aqidah and Islamic Philosophy of the Faculty of Usuluddin and Islamic Studies, State Islamic University of North Sumatra. 
The Islamic thought study program concentrates a lot on activities that are thought and research in nature whose results can be contributed to the interests of Islamic scientific development and development within the framework of community development as a whole and as a whole.
The journal twice a year. Each number in this journal contains Islamic studies, like Islamic theology and Islamic philosophy, Islamic Sufism, etc.
Journal title
al-Lubb: Journal of Islamic Thought and Muslim Culture (JITMC) 

Subject

Islamic Thought


Language

English (preferred) and Arabic

ISSN

2715-1867

(Print) | 2746-1726 (Online)
Frequency
2 issues per year (Semiannual) 
DOI


Indexing
 
Editor-in-chief
Katimin; Abrar

Publisher

Ushuluddin dan Studi Islam UIN Sumatera Utara

Citation Analysis

 
OAI

http://jurnal.uinsu.ac.id/index.php/lubb/oai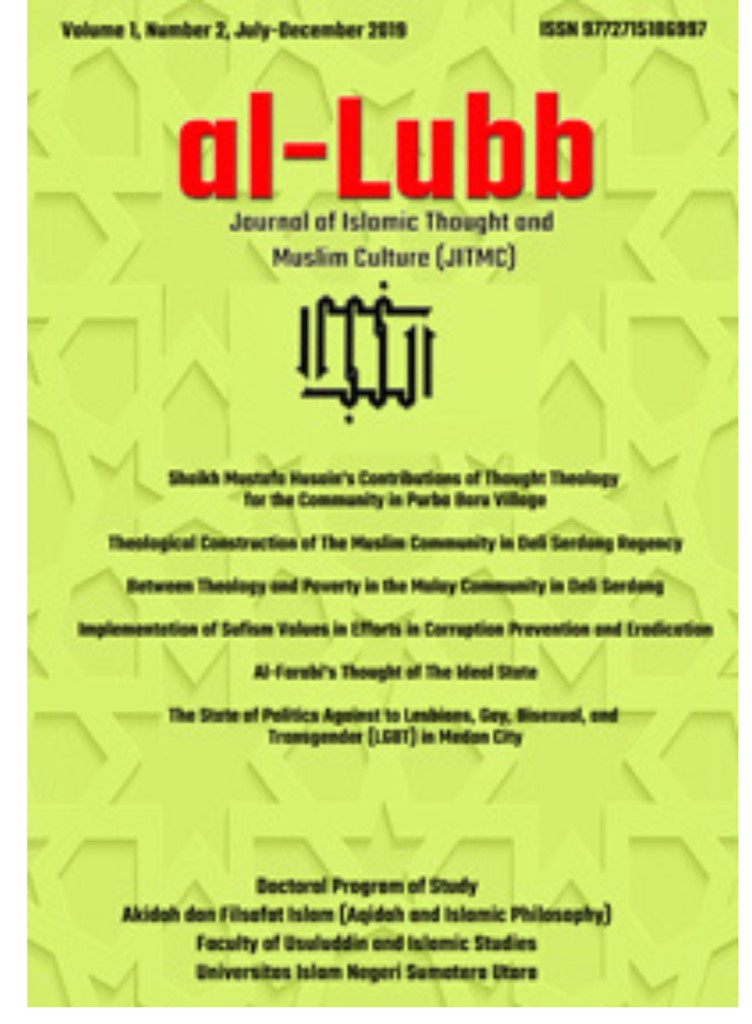 Announcements
AL-LUBB: International Journal of Islamic Thought and Muslim Culture (IJITMC)

Call for Paper
Posted: 2021-06-10

Current Issue

Current Issue

Posted: 2021-12-06