PEMANFAATAN LIMBAH CANGKANG TELUR, KULIT BAWANG DAN DAUN KERING MELALUI PROSES SAINS DAN TEKNOLOGI SEBAGAI ALTERNATIF PENGHASIL PRODUK YANG RAMAH LINGKUNGAN
Abstract
The purpose of this study was to ascertain that the processing of waste egg shells, onion skins, and dried leaves can be organic fertilizer through the process of science and technology as a product that is environmentally friendly and high economic value. This research method is descriptive only quantitative. Research results showed that the waste chicken egg shells, onion skins, and dried mango leaves can be processed into organic fertilizer with high levels of nutrients for organic fertilizer from the eggshell is N 0.18% (medium), P content of 7% (medium) , and levels of C 8% (moderate), substance C - Organic 5.2% (very high), C / N of 30 (very high), for fertilizers from onion skin that is N 0.13% (moderate), the levels of P 4 % (moderate), and levels of C 5% (medium), substance C - Organic 4.8% (high), C / N 23 (high), for fertilizers from the dried leaves are N 0.16% (medium), P content of 6% (moderate), and K content of 5.8% (moderate), substance C - Organic 4% (high), C / N 25 (high), that is worth selling high and can compete, Marketing is done in a flower sales with sales revenue was approximately 8 burlap sack 5 kg of the total sales of 12 jute from each - each organic fertilizer.
References
Andani, S. dan Purbayanti, E.D. 1991. Fisiologi Lingkungan Tanaman. Yogyakarta: penerbit gadjah mada university press.
Ajizah, S.N., 2009. Pemanfaatan kulit bawang merah (Allium ascolonium l) sebagai pewarnaan kain satin menggunakan mordan jeruk nipis untuk pembuatan mukena (Skripsi, Universitas Negeri Semarang).
Hariyadi, A., 2013. Efektivitas Konsentrasi Dan Lama Perendaman Kulit Bawang Merah (Allium ascolonicum L) Terhadap Pertumbuhan Cabai Rawit (Capsicum frustescens L) (Skripsi, Universitas Muhammadiyah Surakarta).
Latifah, R.N. and Winarsih, Y.S.R., 2012. Pemanfaatan Sampah Organik sebagai Bahan Pupuk Cair untuk Pertumbuhan Tanaman Bayam Merah (Alternanthera ficoides). LenteraBio, 1(3).
Situmorang, Manihar. 2007. Kimia Lingkungan. Medan: Penerbit FMIPA UNIMED.
Mashfufah, Nurlita Hafni, 2014. Uji Potensi Pupuk Organik dari Bahan Cangkang Telur Untuk Pertumbuhan Tanaman Seledri (Apium Graveolens L.). Surakarta: FKIP Universitas Muhammadiyah Surakarta.
Zulfita, D. and Raharjo, D., 2012. Pemanfaatan Tepung Cangkang Telur Sebagai Substitusi Kapur dan Kompos Keladi terhadap Pertumbuhan dan Hasil Cabai Merah Pada Tanah Aluvial. Jurnal Sains Mahasiswa Pertanian, 1(1).
Rachmad, S.S. and Gareso, P.L., 2012. Penentuan Efektifitas Bawang Merah dan Ekstrak Bawang Merah (Allium Cepa var. ascalonicum) dalam Menurunkan Suhu Badan. Program Studi Fisika, Jurusan Fisika, Fakultas MIPA, UNHAS Makassar.
Rahmawati, W.A. and Nisa, F.C., 2014. Fortifikasi kalsium cangkang telur pada pembuatan cookies (kajian konsentrasi tepung cangkang telur dan baking powder)[in press Juli 2015]. Jurnal Pangan dan Agroindustri, 3(3).
Rafsanjani, K.A., Sarwono, R.D.N. and Noriyanti, R.D., 2012. Studi Pemanfaatan Potensi Biomassa dari Sampah Organik Sebagai Bahan Bakar Alternatif (Briket) dalam Mendukung Program Eco Campus Di ITS Surabaya. Jurnal Teknik POMITS, 1(1), pp.1-6.
Stadelman, W. J. And Owen, J.C. 1989. Egg Science and Technology. 2Nd Edit. AVI Publishing Company, Inc. Westport, Connecticut.
Utarini . 2010. Pemanfaatan Limbah Daun Kering Menjadi Kerajinan Home Industri Di Kota Malang. Malang: Universitas Negeri Malang.
Refbacks
There are currently no refbacks.
Copyright (c) 2018 KLOROFIL: Jurnal Ilmu Biologi dan Terapan
Indexed By: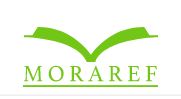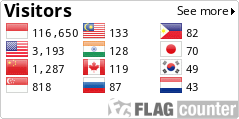 This work is licensed under a Creative Commons Attribution 4.0 International License.