KAJIAN REKLAMASI LAHAN PASCA TAMBANG DI JAMBI, BANGKA, DAN KALIMANTAN SELATAN
Abstract
Reclamation is an activity aimed at improving or managing the use of disturbed land as a result of mining business activities, in order to be functional and efficient according to its allocation. Mining reclamation activities should be carefully planned so that the land can be utilized optimally by the government and communities around the mine. Reclamation in Indonesia has been done in several mining areas. Reclamation activities that have been carried out, among others, exist in three regions in Indonesia, namely in Jambi, Bangka and South Kalimantan are considered less effective, due to lack of public participation and errors of reclamation technology. To avoid obstacles from reclamation, an effective reclamation activity is required. In general, reclamation can be done in three stages: land preparation, planting and maintenance.
References
Ardiyanto, A. E. 2009. Pengaruh Pemberian Bahan Amelioran Senyawa Humat, Bahan Organik dan Kapur Terhadap Pertumbuhan Koro Benguk (Mucuna prurirens) pada Lahan Bekas Tambang Batubara Tambang Batulicin Kalimantan Selatan. Skripsi Dept. Ilmu Tanah dan Sumberdaya Lahan, IPB.
Arif, I., 2007. Perencanaan Tambang Total Sebagai Upaya Penyelesaian Persoalan Lingkungan Dunia Pertambangan, Universitas Sam Ratulangi, Manado.
Hendri, J., dan Purnama, H., 2016. Karakteristik Kimia Tanah Lahan Reklamasi Tambang Batubara di Provinsi Jambi. Prosiding Seminar Nasional Lahan Suboptimal 2016, Palembang 20-21 Oktober 2016.
Irdika, Mansur. 2011. Teknik Silvikultur "untuk lahan bekas tambang". Bogor: Seamea Biotrop.
Sari, D. P., dan Buchori, I. 2015. Efektivitas Program Reklamasi Pasca Tambang Timah DiKecamatan Merawang Kabupaten Bangka. Biro Penerbit Planologi Undip Volume 11 (3): 299-312.
Sivapalan, S., 2001. Effect of Polymer on Soil Water Holding Capacity and Plant Water Use Efficiency.
Suprapto, S. J. 2011. Tinjauan Reklamasi Lahan Bekas Tambang Dan Aspek Konservasi Bahan Galian. Kelompok Program Penelitian Konservasi dan Pusat Sumber Daya Geologi.
Ed. W.B. Saunders Company, Philadelphia. Schmidt, I., Leuschner C., Molder, A. And Schmidt,W., 2009. Structure and Composition of the Seed Bank in Monospecific and Tree Species rich Temperate Broad-leaved Forests. Forest Ecology and Management 257: 695–702.
Peraturan Menteri Negara Lingkungan Hidup Nomor 04 Tahun 2012 Tentang Indikator Ramah Lingkungan Untuk Usaha dan atauKegiatan Penambangan Terbuka Batubara.
Permen ESDM Nomor 07 Tahun 2014 Tentang Pelaksanaan Reklamasi dan Pascatambang Pertambangan Mineral dan Batubara.
Putri, A., Widayati, S., Usman, D. N. 2017. Kajian Penilaian Kebehasilan Reklamasi Lahan Bekas Penambangan Batubara di PT Madhani Talatan Nusantar Desa Rantau Nangka, Kecamatan Sungai Pinang, Kabupaten Banjar, Provinsi Kalimantan Selatan. Prosiding Teknik Pertambangan. Vol.3. No.2. ISSN: 2460-6499.
Yamani, Ahmad. 2012. Studi Besarnya Erosi Pada Areal Reklamasi Tambang Batubara di PT. Arutmin Indonesia Kabupaten Kotabaru. Jurnal Hutan Tropis. Vol. 13. No. 1. ISSN: 1412-4645.
Refbacks
There are currently no refbacks.
Copyright (c) 2017 Jurnal Ilmu Biologi dan Terapan
Indexed By: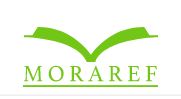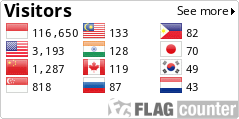 This work is licensed under a Creative Commons Attribution 4.0 International License.