KARAKTERISASI SIMPLISIA DAN SKRINING FITOKIMIA DAUN JERUK LEMON (Citrus limon (L.) Burm.f.)
Abstract
Lemon Citrus (Citrus limon (L.) Burm f.) is one of the plants that has potential as a traditional medicine, and is an excellent source of vitamin C and calcium. Lemon leaf lemon can help overcome cancer, heart and liver. The purpose of this research is to characterize simplicia leaf and to know the chemical compound group contained in leaf. Characterization of simplicia include macroscopic and microscopic examination, determinations of loss on drying, determinations of water soluble extract, determination of ethanol soluble concentration, determination of total ash content, and determination of acid ash in soluble. Phytochemical screening includes the test for alkaloids, flavonoids, steroids/triterpenoids, tannins and saponins. The result obtained from examination of lemon citrus leaf characteristic gave loss on drying 69,29%; total ash content 6,40%; acid insoluble ash 1,23%; ethanol soluble extract 17,73%; water soluble extract 24,79%. The result of phytochemical screening showed that lemon leaf simplicia extract contains alkaloids, flavonoids, steroids/triterpenoids and tannins.
References
Tumbuhan Obat Indonesia, Salah Satu Tahapan Penting Dalam Pengembangan Obat Asli Indonesia.Volume 6. Jakarta: Badan POM RI. Halaman: 4.
Badan POM RI. (2013). Pedoman Teknologi Formulasi Sediaan Berbasis Ekstrak.Volume 2. Jakarta: Direktorat Obat Asli Indonesia, Deputi Bidang Pengawas Obat Tradisional, Kosmetik Dan Produk Komplemen. Halaman: 7-8, 12-16.
Depkes Republik Indonesia. (1989). Materia Medika Indonesia (Jilid V).Jakarta : Depkes Republik Indonesia.
Depkes Republik Indonesia. (1995). Farmakope Indonesia. Edisi IV. Jakarta: Depkes RI. Halaman: 39,970, 1061, 1135, 1139, 1192.
Depkes Republik Indonesia. (2000). Parameter Standar Umum Pembuatan Ekstrak Tumbuhan Obat. Jakarta: Depkes Republik Indonesia. Prosiding Seminar Agroindustri dan Lokakarya Nasional FKPT-TPI Program Studi TIP-UTM, 2-3 September 2015.ISBN: 978-602-7998-92-6. Halaman: 176-177.
Green, Clinton,. (2002). Export Development Of Essential Oils And Spices by Cambodia. C.L. Green Consultanty Services.
Harborne, J.B. (2013). Metode Fitokimia, Penetuan Cara Modern Menganalisa Tumbuhan. Edisi Kedua. Bandung: Penerbit ITB. Halaman: 69-70, 671.
Hanani, E. (2015). Analisis Fitokimia. Jakarta: Penerbit Buku Kedokteran EGC. Halaman: 9-11, 13, 86, 89, 123, 126, 157-158, 180, 184, 202, 205-206, 219, 235, 239, 249.
Nuraini, D.N. (2011). Aneka Manfaat Kulit Buah dan Sayuran: Manfaat dan Cara Pemakaian. Yogyakarta: Andi Offset.
Robinson, T. (1995). Kandungan Organik Tumbuhan Tinggi. Penerjemah: Kosasih Padmawinata. Edisi Ke-VI. Bandung: Penerbit ITB. Halaman: 71, 191-195, 208-215.
Rohman, A., dan Gandjar, I.G. (2007). Kimia Farmasi Analisis. Cetakan Pertama. Yogyakarta: Pustaka Pelajar. Halaman: 220, 323, 465-469.
Sediaoetama, A.D. (2004). Ilmu Gizi: Untuk Mahasiswa Dan Profesi, Jilid I. Jakarta: Penerbit Dian Rakyat. Halaman: 131-134.
Sutraningsih.(2005). Cantik Dengan Bahan Alami. Jakarta: PT. Elex Media Komputindo.
Wasito, H. (2011). Obat Tradisional Kekayaan Indonesia. Yogyakarta: Graha Ilmu. Halaman: ix-1.
World Health Organization.(1998). Quality Control Methods for Medical Plant Materials. Switzerland: WHO. Hal.31-33.
Refbacks
There are currently no refbacks.
Copyright (c) 2018 KLOROFIL: Jurnal Ilmu Biologi dan Terapan
Indexed By: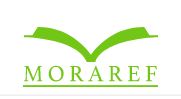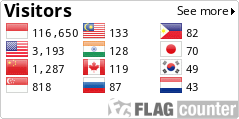 This work is licensed under a Creative Commons Attribution 4.0 International License.