DIAGNOSA DEMAM TIFOID DISERTAI KONDISI KADAR LEUKOSIT PASIEN DI RUMAH SAKIT ISLAM SAKINAH MOJOKERTO
Abstract
The first step of tifoid fever diagnosis is through the test of leukocyte levels using hemadializer. Leukocytes are a major component of body immunity, especially in the fight against infection. Early symptoms of typhoid fever resemble fever in general, so it needs to be continued with more specific test one tubex test as applied to clinical pathology laboratory Islamic Hospital Sakinah Mojokerto. The results obtained are leukocyte levels in patients divided into three categories, below normal limits, normal, and above normal levels. So the case of typhoid fever becomes very interesting to continue to be studied and presented mechanism of the infection in detail.
References
Baratawijaya, K. (2006). Imunologi Dasar. Penerbit Fakultas Kedokteran Universitas Indonesia, Jakarta.
Fraser, T. (2008). Complete Blood Count in Primary Care. Medical Series, USA.
Handojo, I. (2003). Imunoasai Dasar. Universitas Airlangga Press, Surabaya.
Handojo, I. (2004). Imunoasai Terapan pada Beberapa Penyakit Infeksi. Universitas Airlangga Press, Surabaya.
Kusumaningrat, IBV., & Sutirta Yasa, I. (2014). Uji Tubex untuk Diagnosis Demam Tifoid di Laboratorium Klinik Nikki Medika Denpasar. E-Jurnal Medika Udayana, 3(1), 22-37.
Cita, YP. (2011). Bakteri Salmonella typhi dan Demam Tifoid. Jurnal Kesehatan Masysrakat. 6 (1) : 41-45.
Playfair dan Chain. (2009). At a Glance: Imunologi Edisi Sembilan. Erlangga Medical Series, Jakarta.
Refbacks
There are currently no refbacks.
Copyright (c) 2017 Jurnal Ilmu Biologi dan Terapan
Indexed By: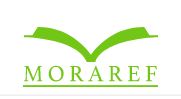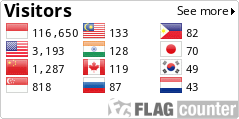 This work is licensed under a Creative Commons Attribution 4.0 International License.